A Bow and Arrow installation that shoots at a Random time
the installation shoots randomly, I find the Random aspect very interesting, because random violence,
in the contrary to normal violence, does not serve a goal. That makes it even more dangerous and
frighting. You can more or less calculate with normal violence. the one party takes an action, and
the other party reacts and so on. also, every act of violence is an attempt to make things better, to
change things. With random violence that aspect is gone, so everybody is a target, we are all guilty,
and we should all be afraid.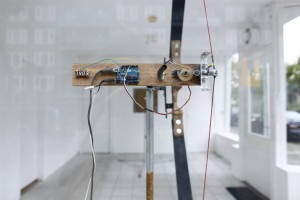 photo by: Masha ru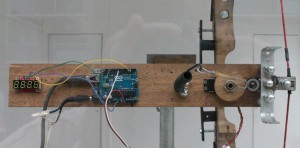 photo by: Masha ru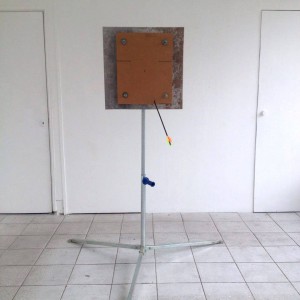 photo by: Masha ru